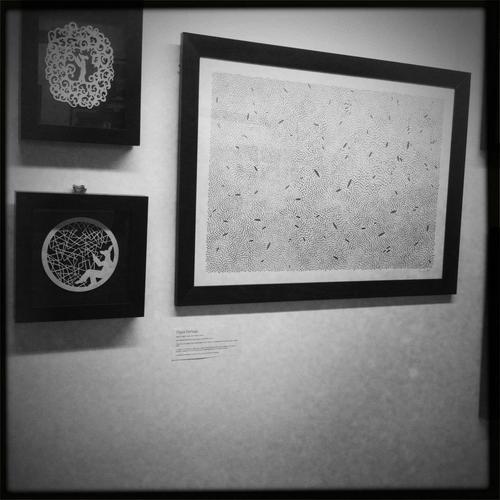 A collaboration with artist James Feraciour.
An abstract painter, James had one of his designs printed on to a large piece of Vinyl. I worked with his pattern and cut the work from this by hand. The piece measures 1m2 and was hung at the Divided We Fall exhibition in Leeds.
Some 50x70cm hand cut pieces that were displayed at the Natural Selections exhibition at the Espacio Gallery in London.
Based on natural forms and plant life
Two large scale 1m x 1,2m hand cut pieces. These were displayed at my Final MA exhibition in Leeds
Image taken from my final MA exhibition at Leeds Met in 2012. The bear stand approximately 5 foot tall
Image taken from the Natural Selection exhibition at the Espacio Gallery, London
Image taken from the Cutting Into Colour exhibition at the Bowery Gallery in Headingley, Leeds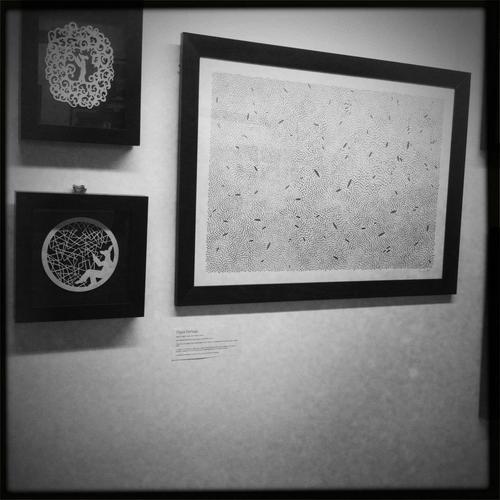 Image taken from the Northern Arts Uncovered exhibition in Leeds